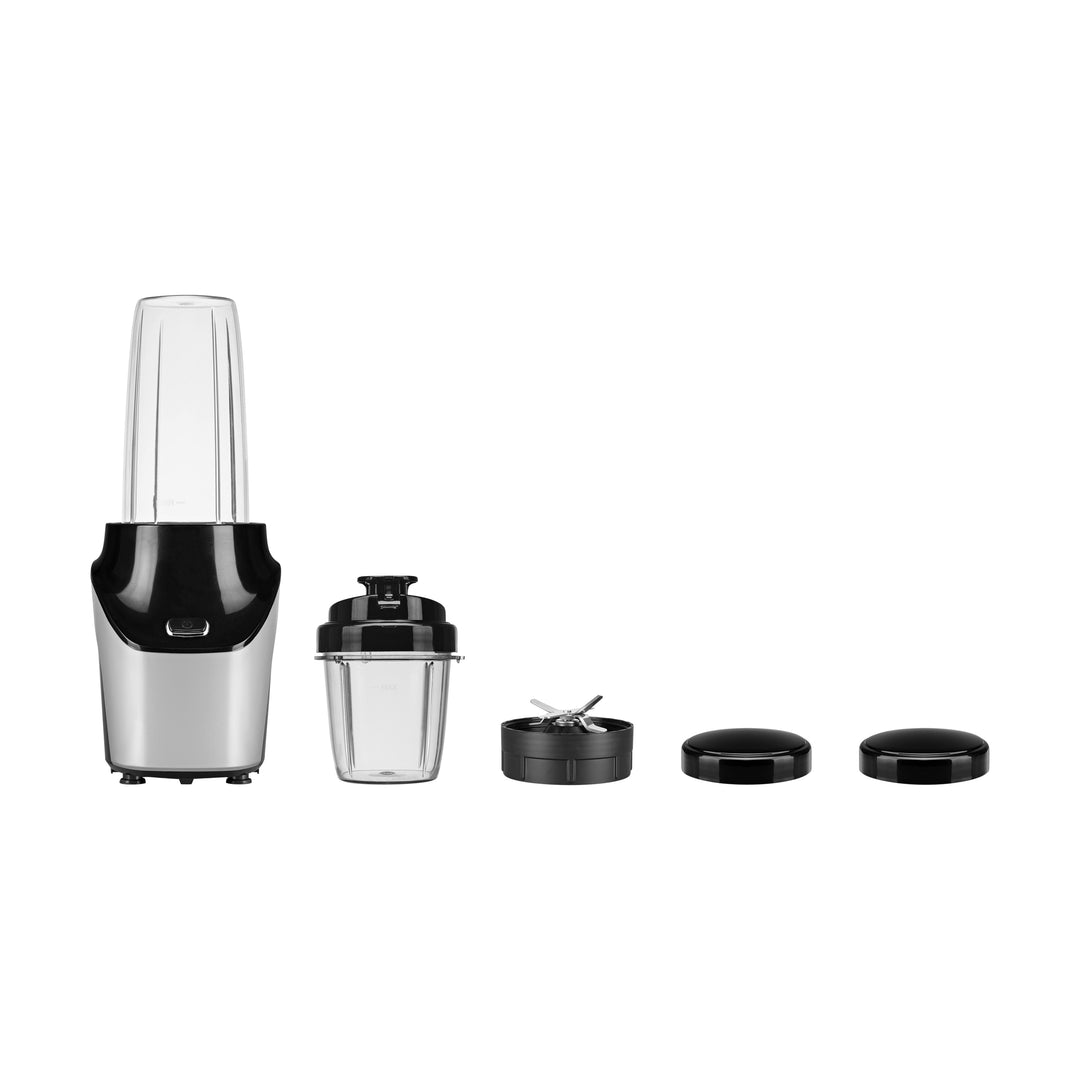 Mililk® Starter Pack
Mililk® Starter Pack
Normal price
€135,68
€135,68
Special Price
€99,00
€99,00
15% discount as a pre-order: in secure!
Delivery expected at the beginning of October.
Your ideal introduction to the Mililk® universe. Pre-order now at the introductory price of €99.00. Of course free shipping! The set consists of:

- 1x Mililk® Maker with special blades for your milk alternative
- 2x Mililk® jug for practical storage in the refrigerator
- 2x 10l Mililk® Oat Barista 
Mililk Maker®
Now new and especially for all Mililk@ there is the Mililk® Maker. The stand mixer with its separate special blades, which were developed especially for Mililk® and mix your milk alternative particularly well.
With 1000 watts and 1 liter capacity, the Mililk® Maker is of course also suitable for making smoothies and chopping while cooking and baking. It is delivered with an additional practical ToGo container with a drinking lid that holds 450ml.
Classification: Electric kitchen appliance
Power consumption: max. 1000W
Operating voltage: 220 - 240 V ~ 50/60Hz 2
Protection class: 2
Protection rating: IP20
Mililk® jug
Where should the freshly made Mililk® go? Exactly, in our brand new Mililk® jug. This super practical jug holds one liter and you can use it to store your fresh milk alternative in the fridge.
The best? You can simply unscrew the lid and rinse them with ease. Also goes in the dishwasher. Of course it is BPA free.
Order now: Mililk® Oat Barista (10l - 40x250ml)

Mililk® has a longer shelf life: Because we have removed the water from the milk, our Mililk® lasts longer than fresh alternatives.

Mililk® is fresh: Since you only add the water during preparation, you mix Always only use the amount you need per day.

Mililk® can be used in any way: put the sheet in the mixer and add water. Mix for 30 seconds and your delicious milk alternative is ready.

Mililk® foams: Latte Art? That works too! Mililk has barista quality. Basically.

Mililk® is sustainable: 90% less packaging and no waste of excess milk alternatives.

Mililk® is vegan, gluten-free and has no added sugar and has low CO₂ Emissions. This means it is good for animals and the environment.
___
Mililk® - Oat Barista
Oat-based dried milk alternative (67%).
To make a drink.

Ingredients
Fermented oats (67%), water, coconut oil, chickpea isolate, salt, vanillin, gellan. Oats are gluten-free.
Preparation
Soak a sheet briefly in 230ml water and then mix it in the blender for about 30 seconds.
One sheet and 230ml water make 250ml Mililk.
Average nutritional values ​​per 100ml prepared product
Energy: 234 kJ / 55 kcal
Fat: 1.5 g
- of which saturated fatty acids: 0.9 g
Carbohydrates : 9.4 g
- of which sugar: 1.2 g
protein: 1.1 g
salt: 0.12 g
After preparation, store the product in the refrigerator and use it as soon as possible.
Store in a dry place and protect from heat.
140 g (4 sheets) makes 1 liter of Mililk® Oat Barista.